International Congress on Family networks: "Antidote to loneliness"
May 2 | 12:00 pm

-

8:00 pm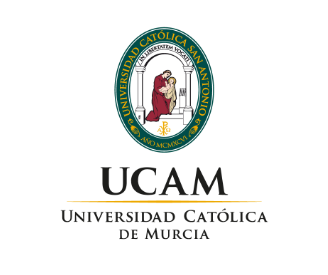 The Federation of Catholic Family Associations in Europe (FAFCE) and the Catholic University Saint Anthony of Murcia (UCAM) are happy to invite you to the International Congress on Family networks: "Antidote to loneliness" in Murcia (2nd of May 2023)
This year FAFCE Spring Board Meeting will take place in Murcia, Spain, between the 2nd and 4th of May 2023, hosted by the Catholic University of Murcia (UCAM). FAFCE Board gathers twice a year for a 3-days meeting, and is a key moment of dialogue between Catholic Family Associations in Europe, during which the main guidelines of their action at the European level are decided.
On this occasion, FAFCE would like to invite you to participate in the International Congress on Family networks: "Antidote to loneliness" in Murcia, on the 2nd of May, organised together with the Catholic University of Murcia (UCAM).
Thanks to the shared values and synergy of purpose between FAFCE and UCAM, this international congress will aim to underline the importance of family associations and networks for the future of Europe and the Universal Church, following the words of Pope Francis addressed to the Board of FAFCE (Clementine Hall, Vatican City, 10 June 2022): "I also renew the encouragement I gave to you five years ago (1 June 2017) and I encourage you to continue your work of encouraging the creation and consolidation of family networks. This is a valuable service, because there is a need for places, gatherings and communities where couples and families feel welcomed, accompanied, and never alone. There is an urgent need for the local Churches, both in Europe and beyond, to encourage the work of the laity and families who accompany families".
The congress will take place in the framework of the Catholic University Saint Anthony of Murcia (UCAM), an admirable example of how, thanks to the inspiration of a layman, José Luiz Mendoza Pérez, a Catholic university has been able and continues to contribute to the evangelizing mission of the Church: "Bringing the Good News into all the strata of humanity, and through its influence transforming humanity from within and making it new" (Evangelii nuntiandi, nn. 18 ff.: AAS 68 (1976), pp. 17-18).
PROGRAMME
12.00 – 12.30 Registration 
12.30 – 13.30 Holy Mass
Place: Templo
13.30 – 15.00 Lunch
15.00 – 16.00 Opening Ceremony
Mrs María Dolores García Mascarell, President of the San Antonio University Foundation and the San Antonio Catholic University of Murcia (UCAM)
E. Mgr Bernardito Cleopas Auza, Apostolic Nuncio to the Kingdom of Spain and the Principality of Andorra TBC
E. Mgr Arūnas Poniškaitis, Auxiliary Bishop of Vilnius, Lithuania, Vice-President of the Family and Life Commission of the Council of Bishops' Conferences in Europe (CCEE)
Mr Vincenzo Bassi, PhD., President of the Federation of Catholic Family Associations in Europe (FAFCE).
Moderated by Mr Pablo Blesa, Ph.D., UCAM Vice-Rector
16.00 – 16.30 Key-note speech: "What Sociology Will and Will Not Tell You about Families and the Crisis of Loneliness?"
Prof. Mark Regnerus, PhD, President, Austin Institute, United States of America
16.30 – 17.30 1st Round Table: Networks for stronger families and more flourishing societies
Moderated by Mr Nicola Speranza, FAFCE Secretary General
Fr Miguel Díaz Díaz, Parish Priest, Sant'Eugenio Parish, Rome, Italy
Mrs Friederike Ladenburger, Legal Advisor, Commission of the Bishop's Conferences of the European Union (COMECE)
Mr Antoine Renard, Honorary President, FAFCE
Mr Raúl Sánchez Flores, Secretary General, European Large Family Associations Confederation (ELFAC)
17.30 – 18.00 Coffee break 
18.00 – 19.00 2nd Round Table: Bringing the voice of the family in today's society
Moderated by UCAM 
Mrs Carmen Fernandez De la Cigoña, PhD., Secretary General, Asociación Católica de propagandistas (ACdP), Spain
Mr Mattia Ferrero, Ph.D., Vice-President, Union of Italian Catholic Jurists (UGCI), Italy
Mr Javier Rodríguez, General Director, Foro de la Familia, Spain
Mrs Monika Zazula, PhD, Vice-President, One of Us Poland, Delegate of the Polish Federation of Family & Life Movements
19.00 – 19.30 Exchange of views with the participants
19.30 – 20.00 Final remarks
Fr José Alberto Cánovas, Vice-President, Pontifical Institute John Paul II, Madrid, Spain
Mr Cornel Barbut, Vice-President, FAFCE